CLICK ON GAME, WAIT FOR IT TO DOWNLOAD AND PRINT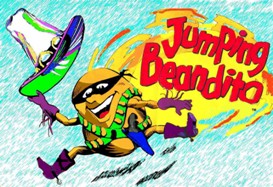 Pick a Bean / 2-4 players
Carefully place it on one of the four beans Hold 'em steady. One player yell,"GIDDY UP PARTNER"!
Quickly release your bean. Look out for THE STAMPEDE!
The Beanditos will instinctively buck and bronco their way to the outside of the round-up corral!
The first Beandito to get out of the corral wins!
FREE- JUST CLICK ON THE GAME AND THEN PRINT